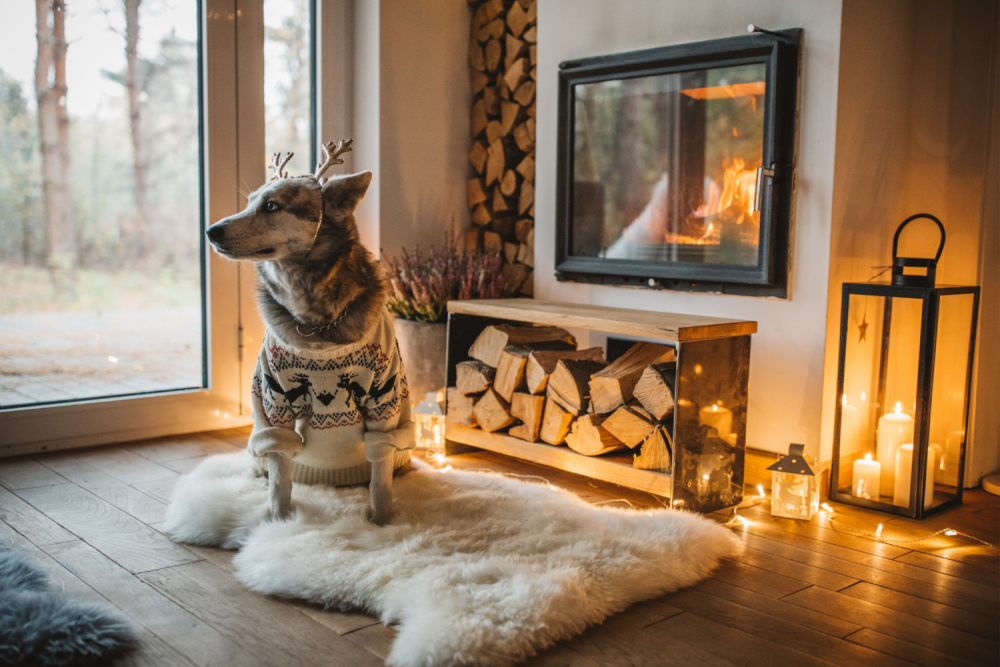 With the current economic situation, everyone wants to know how to reduce their heating bill in winter. Every year, the majority of Canadians dread the arrival of winter. How to escape the extreme cold?
Home is our refuge. To make your space comfortable, you have to turn up the heating. The resulting bills are even more frightening than the cold itself...
And what about shops? Owners of commercial premises already have high electricity bills. How to reduce heating bills without compromising comfort?
Soaring energy prices are worrying Canadians who fear seeing their heating bills explode this winter. Improving the insulation of your windows is the solution to save on heating.
Windows are well identified thermal bridges in buildings, especially for older ones.
"Windows and doors can be responsible for up to 25% of a home's total heat loss."
- Source: Government of Canada
Follow our advice to reduce your heating bill as much as possible!
Thick curtains
Hanging up thick curtains seems like a benign solution, but it can make a real difference. The curtain prevents air circulation by convection. By closing the space between the window and the curtain, it isolates the cold that enters. You can even find insulating curtains on the market!
Also remember to always close your curtains at night. If during the day, the open curtains allow the heat of the sun to enter, at night the closed curtains prevent the cold from entering.
This is a phenomenon that even double-glazed windows cannot escape. So no matter what type of glazing you have, closing your curtains at sunset helps block radiant heat loss.
Replace caulking
Replacing the caulking is necessary when it peels off or is cracked. As the window sealant is in direct contact with the exterior, wear and tear is normal. Over time, temperature variations damage the caulking, causing it to lose its effectiveness.
Ineffective caulking leads directly to heat loss. The result? You heat up more, and lose money.
"Air and ventilation leaks can account for 25% of a home's heat loss. In the case of a house with heat loss problems related to these two elements, it is like leaving a window open 5 cm all winter."
- Source: HydroQuebec
The trick is finding the right caulk and applying it correctly. Some seals are difficult to replace and it is advisable to contact a professional.
Basco Doors and Windows offers the best caulking on the market. Made of silicone, they are designed to resist mold and moisture. Thus, they are not affected by bad weather or temperature variations. They are unique in the market.
If you own a business, ineffective caulking could increase your heating bill drastically. If you're looking to reduce your business expenses, consider replacing caulk.
Be sure to do business with commercial caulking professionals for work done according to standards.
Replace weatherstripping
Weatherstripping, like caulking, is insulating your home. If the weather stripping on your windows are in poor condition, consider changing them now, before winter catches up with you!
To replace your weatherstripping yourself, it is possible to get some at a hardware store. However, the range of choices might mislead you. Also, make sure you have the skills to replace them. If not, seek professional services.
Thermal Pane
Not all businesses or residences come with thermal pane windows. In the case of old houses or old buildings, it is common to have single-glazed windows.
Thermal pane have an energy efficiency that is two to three times higher than single glazing.
"As heating can represent up to 54% of the electricity bill, choose the right products and adopt the right habits. You could save big."
- Source: HydroQuebec
If you already have thermal windows, but they lose their efficiency, no need to replace them! You can simply have your thermal pane repaired! It is a solution that is both economical and ecological!
Basco Doors and Windows is definitely your cheapest resource! If you need advice, do not hesitate to contact our experts.