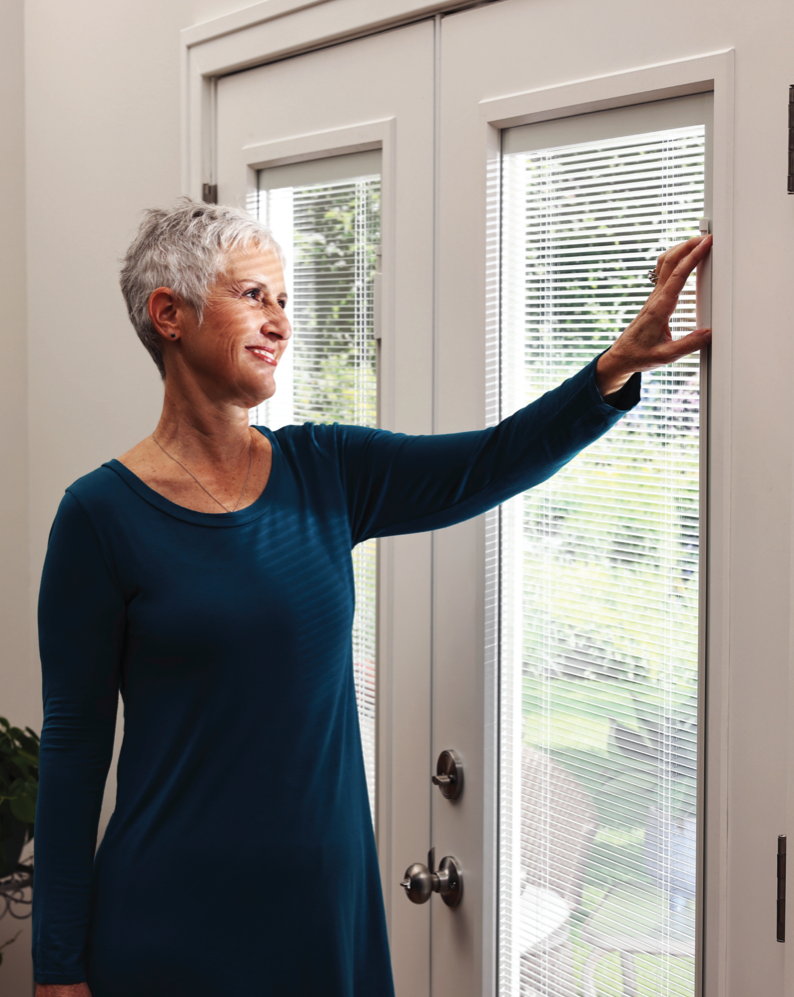 Integrated blinds for doors
Offered by Basco, blinds bring a sleek, modern look and finish to your entryway, while maintaining the same light control and privacy benefits of windows with built-in blinds, with minimal maintenance.
This new product line, backed by more than twenty years of experience in the design of superior quality integrated blinds, provides you with easy operation and long-lasting reliability.
Easy to use

The continuous glide handle, combined with high precision magnets and ergonomic glides, allow you to create the level of light and privacy you desire.
No need for cords or gymnastics to adjust your blinds. An innovative design allows blinds to be raised in a minimal space at the top of the window to maximize light entry.
Minimal maintenance

With Basco, because our blinds are integrated between two sealed glass panels, you will never need to dust them, and this helps reduce the presence of allergens in your home.
Our windows with integrated blinds come with a 20-year warranty that covers the blinds, the seal and the controls to ensure long-lasting optimal performance on your front door.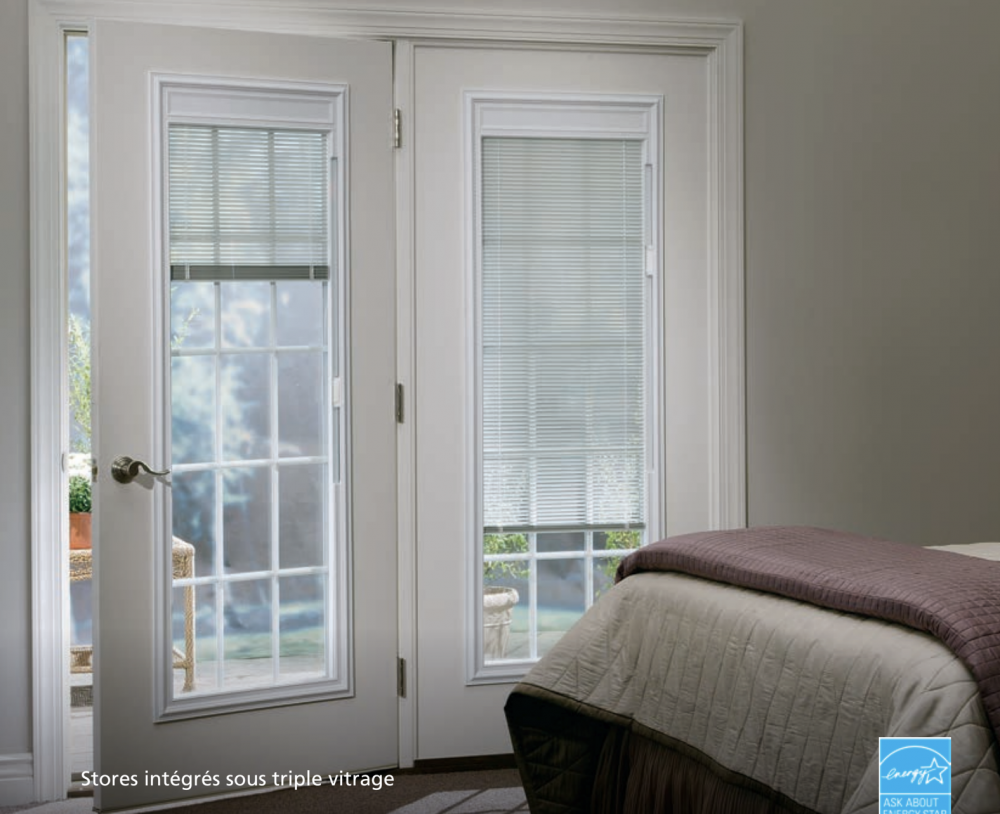 Integrated blinds for doors and windows
Safety

At Basco Montreal, our products are at the forefront of the industry when it comes to integrated blinds, in part because they improve the safety of children and pets.
Because our integrated blinds have no cords, they have received two important certifications: from the Window Covering Manufacturers Association and the Parents for Blind Safety group. Both organizations strongly encourage parents to use window coverings without accessible cords in homes with children. In addition, all of our products with built-in blinds are available in tempered glass.
Attention to detail

The Basco Montreal team has prioritized style and design by offering you a choice of six colors and by paying special attention to aesthetic details. For example, by covering the cords with a bottom rail and by matching all visible components so that the colors of your blinds always match your décor.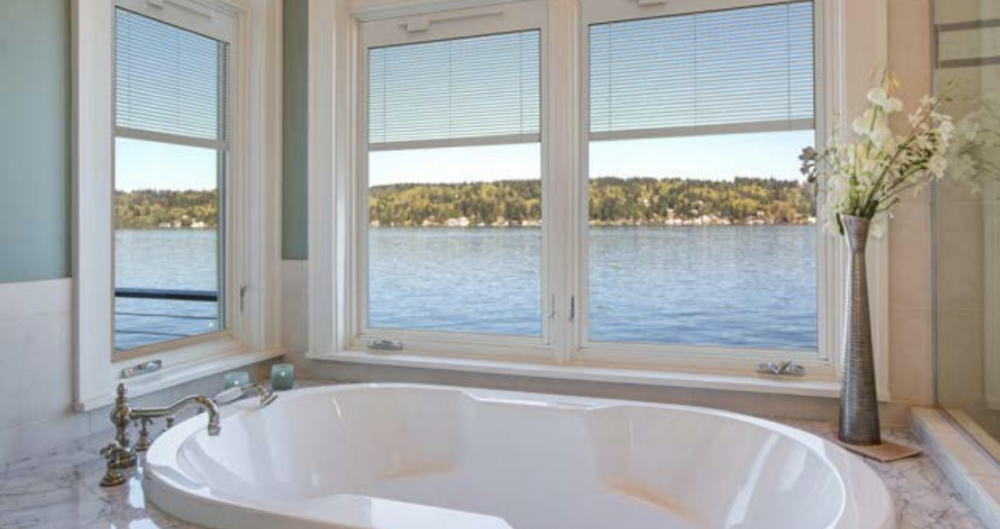 Blink integrated blinds are a smart solution for all the windows and doors in your home. Imagine the uniform look you could create with identical blinds in every room.
At Basco, our experience is reflected in the quality of our handcrafted glass, cut and fitted in a wide range of styles to suit a variety of homeowner preferences and designs from across the country.
Level of light and privacy

The amount of light it lets in and the privacy it provides varies from one doorglass model to another. We assign a numerical value to the degree of privacy each doorglass provides. This scale goes from 0 for a transparent window offering little privacy to 10 for an opaque window that completely protects from prying eyes.
Price Group

Homeowners can also select decorative door windows in a price range that suits their budget. Three levels, from the luxury $$$ group to the economy $ group, are available depending on the window model and materials used.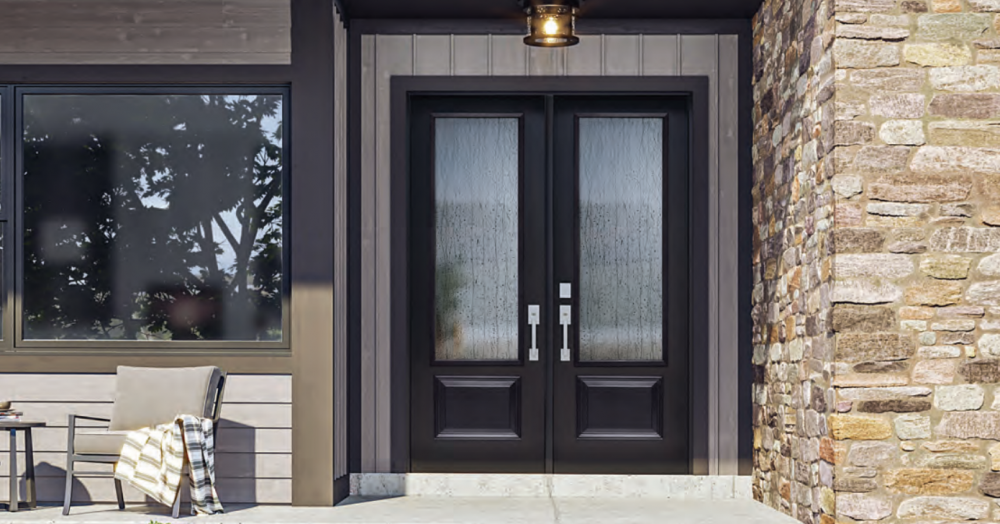 We offer the widest range of styles, colors and materials in the door frame industry to meet all your needs.
Our different models have many features and benefits such as
Frame material
Compression seal, no squeeze out
Designed to reduce scalloping
Best defense against air and water infiltration
No screw caps
Easy to install screw plugs
UV resistant
High heat tolerant
Paints without adhesion promoter
Stainable
No finish required
Flat profile

Insertion of stained glass for doors and windows
At Basco Montreal, we look at the trends in the design world, listen to the needs and expectations of the customer and draw on our solid experience in innovation.
We have a vast choice of stained glass styles for your windows and doors:
Old world style
Classic style
Contemporary style
Craftsman style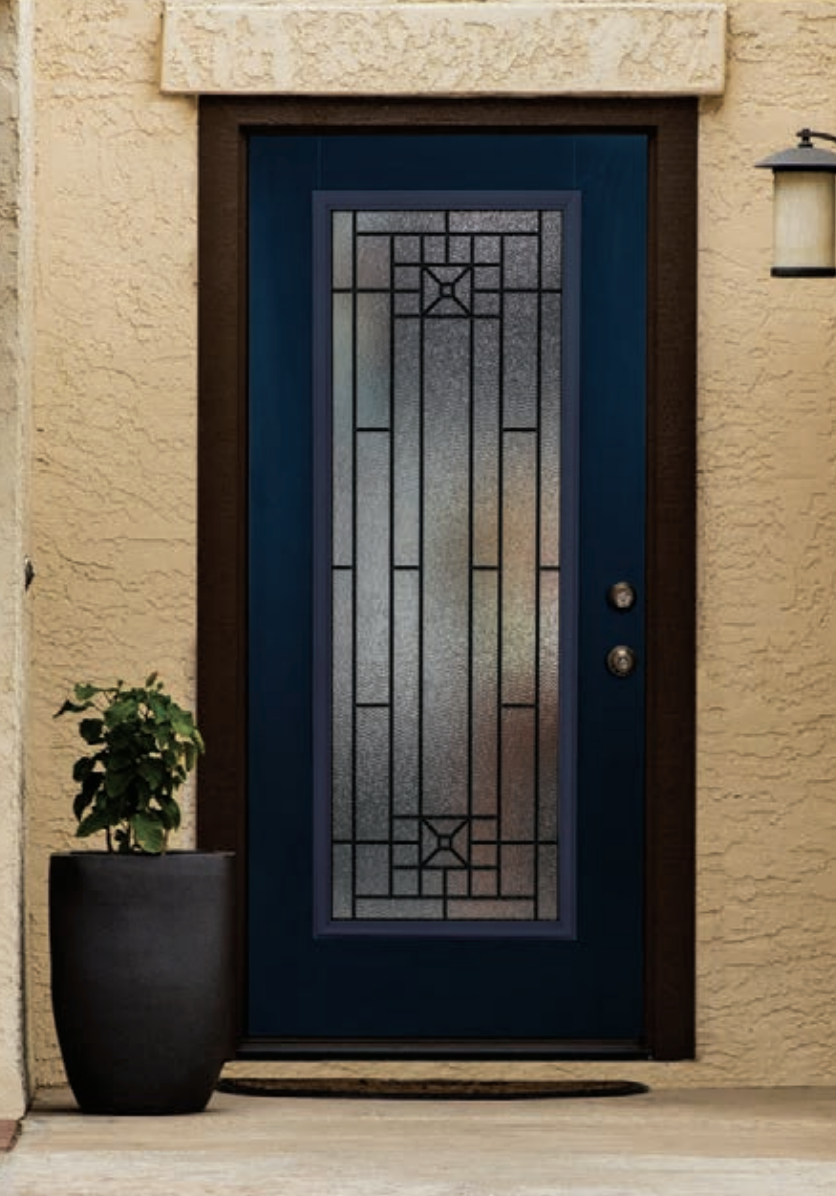 As part of the large Basco network, our Basco teams benefits from the technological advances of a dedicated R&D group.
In addition, thanks to our network of experts and franchisees with great buying power, our prices are very competitive. You can be sure to have access to an exceptional quality-price ratio. Finally, all our technicians are trained according to the highest quality standards. In addition to being efficient and leaving the premises clean, they can intervene on several types of windows.
Testimonials and recommendations
⭐️ ⭐️ ⭐️ ⭐️ ⭐️
We dealt with Basco to restore our wood windows. We got the best value on the market. A team that is more than efficient, friendly, and unparalleled in skill. One of our best experiences if not the best experience with a contractor!
- Caroline Poisson
⭐️ ⭐️ ⭐️ ⭐️ ⭐️
A very professional and well organized team. They changed 6 of our windows (Low-E Argon) and there has been no fogging since. The windows are perfectly clear no matter the season. I highly recommend this company
Daniel Horlescu
⭐️ ⭐️ ⭐️ ⭐️ ⭐️
First, we received a clear and understandable estimate. The work was done very well and with a smile. In addition, the technician graciously repaired one of our long-staggered door locks. A kind of extra that you don't often get... We are very satisfied
Fabienne Desbiens