Residential service
Our services of

Mirror Installation
What could be better than a mirror to enhance the natural lighting of a room in your home?
In addition to providing extra light, a mirror gives the illusion of a larger space. By using the services of the specialists at Basco Door and Windows, you will have the chance to obtain a custom-made mirror made from top quality materials.
Our team will also come to you to install it for a more personalized service.
Receive a quote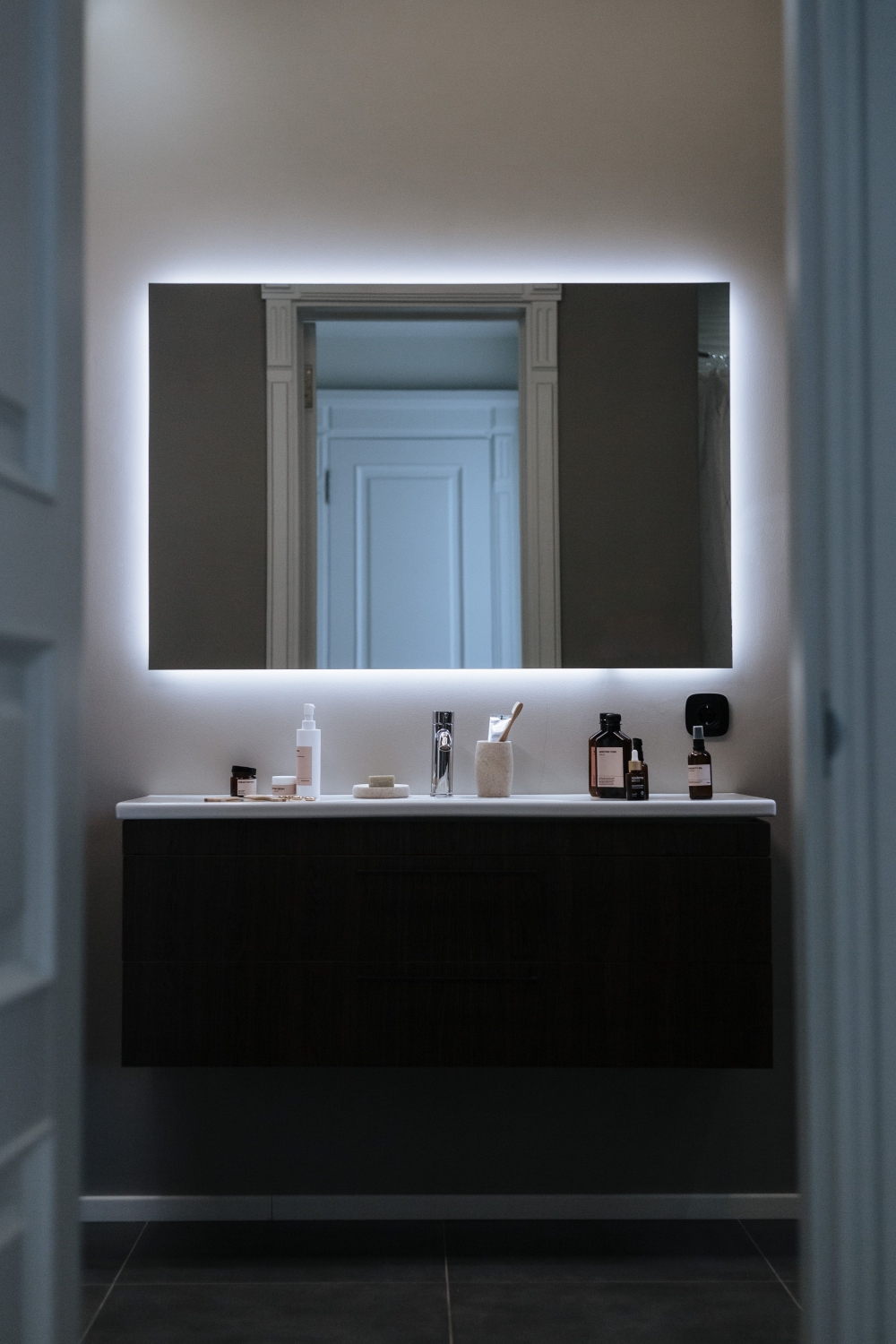 Why choose Basco for mirror installations?
Mirror installations can be a practical and aesthetically pleasing addition to any space, but it's important to make sure that the installation is secure, sturdy, and protects the walls below. At our company, we offer custom mirror installations for all types of buildings and projects that need it.
Our professional team ensures that the mirrors are installed securely using reliable methods and high-quality materials. We take into account different types of walls, such as plaster, ceramic or marble walls, and ensure that the mirrors do not cause any damage to these surfaces.
We are committed to providing an aesthetically pleasing installation that enhances the mirrors and integrates them perfectly into the space. We work with our clients to understand their needs and expectations, in order to provide a custom installation that meets their needs and tastes.
Our mirror installation service

IN BRIEF:
In short, our team is committed to providing a secure, strong, and aesthetically pleasing mirror installation for all types of buildings and projects. We protect the walls underneath and provide a custom installation that showcases the mirrors and blends seamlessly into the space.