Career
at Basco Windows and Doors
Basco Windows and Doors is the industry maintenance and repairs of windows and doors. It is an organization that profits from its notoriety, the experience and skill of all its team members. It is also a growing network in Canada.
Our core values at Basco revolve around trust, the environment and integrity through best practice. Our technicians are trained to perform according to the highest standards in the industry. Several thousand renovation projects have been expertly carried out by our experts, to the delight of an ever-growing clientele.
JOIN A STRONG AND COHESIVE TEAM
Basco Windows and Doors, is a close-knit team. Our organization has the welfare of its members at heart. As a unit, we come up with fresh ideas, we challenge ourselves to branch out of our comfort zone and constantly experiment.
Does this appeal to you?
Sounds like you would be a natural fit?
You are invested in your customers?
We would love to have you on our team.
Join us and start your career at Basco.
Whether you want to put your window and door expertise to work or take it to the next level, our team has a place for you. From warehouse to administration to window and door repair and maintenance, Basco is looking for the perfect person to join our team. Our team members enjoy a company culture that is people-oriented, collaborative and innovative.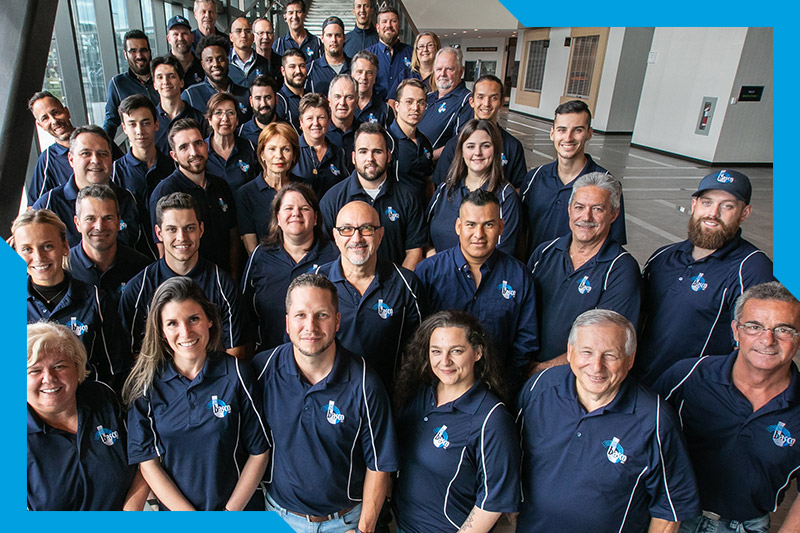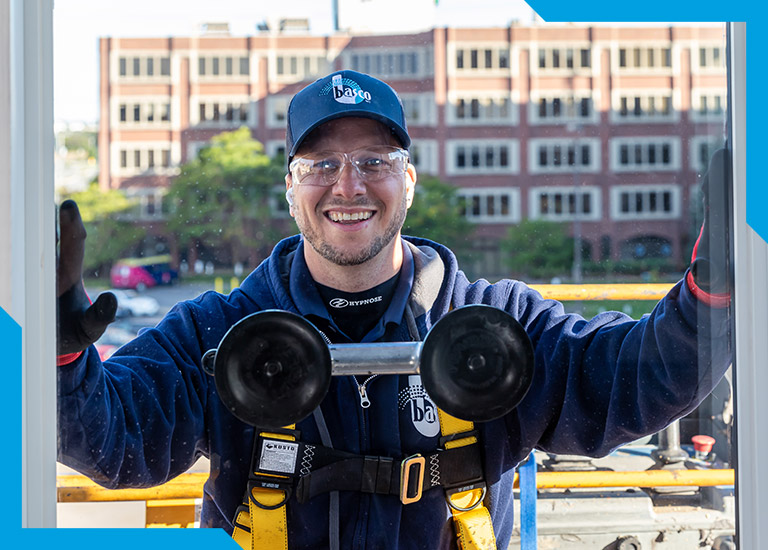 WHY SHOULD YOU WORK WITH US?
There are many reasons to work with us. Here are some of them:
We offer opportunities for professional growth and career development.
We work on exciting and challenging projects for high-profile clients.
We have a positive, collaborative and respectful corporate culture.
We offer competitive benefits and flexible work schedules.
We are a socially responsible company committed to minimizing our environmental impact and supporting our community.
In short, if you are looking for an established, respected and socially responsible company that offers professional development opportunities, benefits and rewards, and a positive corporate culture, Basco Windows and Doors could be the right company for you.
A career at Basco Windows and Doors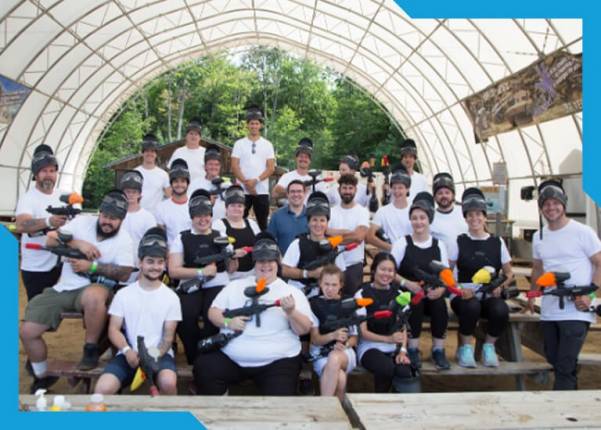 Driving a luxury sports car: Alain Paquette, Installer Technician

Trip to Hawaï: Minguy Labelle, Assistant Accountant at Basco.

Skydiving: Francis Côté, Installation Technician at Basco

Dominican Republic trip with her son: Mélanie Labelle, Order and Warehouse Manager
We are especially proud of our Dream Program.
In my opinion, everything starts with a dream...  And as each of you contributes to the success of Basco on a daily basis, we also want to contribute to your personal development and therefore your dreams.
WHAT IS THE DREAM PROGRAM?
The Dream Program is a special program that rewards employees for their hard work, with a special focus on work attitude and achieving goals that are unique to each individual.
Dreams can be very different from each other. The idea is to choose dreams that are important to the individual and, of course, achievable for the company.
We've put together a list of criteria that must be met, but all in all, it can be pretty broad.
"I wish Basco would be the last place I would work! "
MARTINE HAMELIN, CUSTOMER SERVICE
"There's a lot of mutual support between departments. "
MINGUY LABELLE, ACCOUNTING ASSISTANT
"What I love about Basco is that there are always new challenges. "
ALAIN PAQUETTE, INSTALLATION TECHNICIAN
Job openings
List of current job openings within our team. You are welcomed to send us your spontaneous application or connect with us to answer any of your comments or questions: rh@bascoworld.com
Installation Technician

"Monteur-mécanicien (vitrier)"
Join the Basco Windows and Doors team
Just as we do, your driven by your entrepreneurial spirit and passion for the renovation industry? Making a difference in your customers lives and working with cutting edge technologies in the industry ? You are ready to take the leap ? Contact us today to discuss with our team or to join the Basco Windows and Doors family.
Contact us
Submit a spontaneous application