Why choose Basco Windows and Doors ?
As a homeowner, the purchase of a house is probably one of the biggest investments you will ever do in your lifetime. So it makes complete sense to want to care for it and maintain its good condition. However, you may be sometimes tempted to reach out to a friend to carry out some of these repairs or even attempt to do them yourself. By doing so, you may encounter more problems than the ones that you are trying to solve. When it comes to home maintenance, you are better off entrusting experts on the subject.
Among all types of home maintenance, one that is often overlooked by homeowners is windows and doors. Yet, these protect you from cold, noise and humidity raging outdoors. Moreover, did you know that the recommended time frame for your windows and doors inspection is every year? Fortunately, you can rely on Basco Windows and Doors expertise when it comes to repairs, maintenance or replacement.
Our expertise at your disposal
Since 2005, we at Basco have concentrated our efforts to be proficient in the services we offer our clientele. Our motto : Ensure an outstanding service at all times. Here is what to expect by doing business with one of our network members:
Masterful work

At Basco Windows and Doors, all members of our network go through laborious training which allows them to withhold the highest working standards in our industry. This means having the assurance of getting a job well-done at all times, whether you are looking to replace a mechanism or all the components of your windows and doors.
Acute and efficient service

Our goal is to shorten our visit times as much as possible to reduce disturbance caused by our production and allow you to enjoy the refurbishment of your doors and windows in a timely manner.
Attentive consultants

At Basco Windows and Doors, we take notice. Our professionals will gear you towards the best form of maintenance according to your issues and your needs. This way, you are ensured premier service at all times.
We hold that one missing piece in our inventory

Comprising more than 5,000 special parts for all of your windows and doors needs, our inventory offers a array to choose from. Thus, allowing us to find that one missing piece, identical to almost any part to complete a project. In rare instances where we do not hold your part in stock, our professionals will recommend you on the best alternative.
Doing business with Basco, it is also choosing to do business with the largest network of its kind. And it comes with one key advantage. The prominence of our network gives us greater buying power. For our customers, such as yourself, it means having access to the best quality parts at the best prices. Therefore, by working with us, you are always guaranteed to pay a fair price for your parts and services.
The maintenance of your windows and doors: a sound investment
The maintenance of your windows and doors should be well tended. It offers inescapable benefits making it essential. Primary, the state of your windows and doors may influence the value of your home. Windows and doors that are in poor condition may overthrow its value hence, your investment. Opposed to contributing to your home's increase in value when they are well maintained.
Furthermore, maintaining your windows and doors will protect your home for damages caused by unwelcomed humidity. A window in poor condition lets air and humidity filter in, resulting in mold or mushrooms buildup as well as damages to its infrastructure. However, simply replacing old caulking can prevent these issues. By maintaining your windows and doors, you are ensuring your comfort as well as peace of mind.
Receive a quote
As a business or co-ownership association, the maintenance and repairs of your windows and doors should be essential. In addition to ensuring your peace of mind, it offers multiple benefits. And by choosing Basco, you are guaranteed to profit from all of them.
Work meeting the height of your expectations
Working in windows and doors, maintenance and repairs since 2005, Basco Windows and Doors have an undeniable expertise. All of our technicians within the Basco Network are trained to withhold the highest quality standards in order to provide you with the best results. That is how we were able to position ourselves as leaders in our industry.
You can also rely on our team to intervene in specific situations. In fact, we can perform work on the highest windows as the ones at ground level of your building. Moreover, our team can perform multiple repairs during a sole visit. Following are a few areas of expertise in which Basco Windows and Doors shine:
Thermal pane replacement

Windows and doors, parts and mechanisms maintenance

Caulking

Windows and doors reconditioning

Defogging windows
Choosing Basco Windows and Doors is choosing masterfully crafted work. Our technicians work quickly and are discrete while entering your home or your building. Since they leave their workspace clean, you would never even know they were there.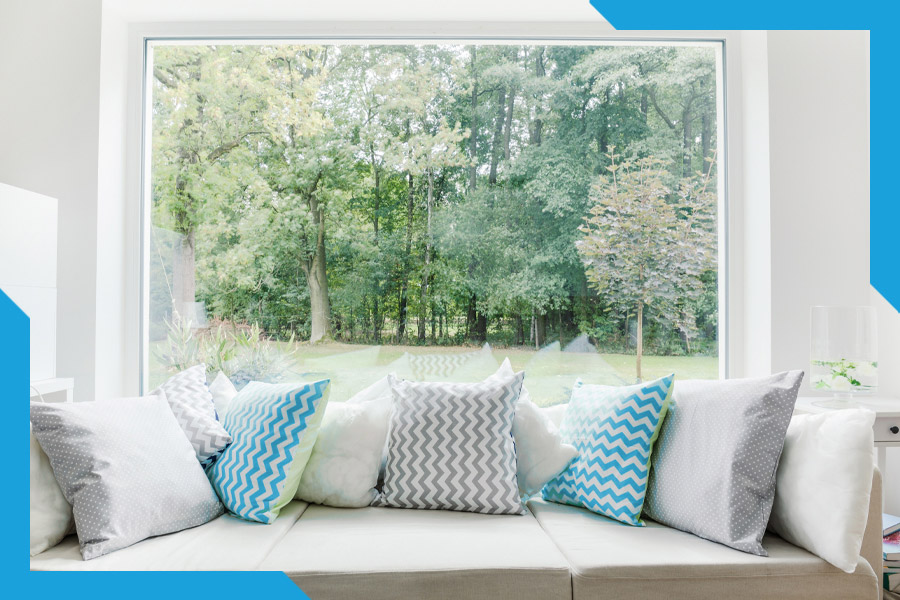 Take advantage of the Basco Network strength
As business managers, we understand the utmost importance of finding trustworthy partners that stand out. Basco is more than just an organization, it is a network. As a matter of fact, we hold 65 professionals that are specialized in replacing and maintaining windows and doors under our Basco brand throughout Canada.
Thanks to our network, we are able to provide you with services of unparalleled quality. By choosing Basco, you gain access to the experience, the know-how and the notoriety combined under Basco Windows and Doors.
Other than its network professionals, Basco has developed business relationships with key partners. By means of which, our customers benefit from the best products provided by the best manufacturers in Canada. Combined to our know-how, they ensure your peace of mind and work well done. All of our work is covered by a warranty of up to 10 years.
Windows and doors maintenance : an essential
As a business or co-ownership association, windows and doors, maintenance and repairs are essential. In fact, here are two key advantages: it protects your building and reduces your energy consumption.
Protecting your building

Did you know that most air and water infiltrations in your building occur through windows and doors that are in poor condition? Subtle, they build overtime inconspicuously. Hence, you may find yourself with mildew issues or a damaged structure. Thankfully, proper maintenance of your windows and doors will allow you to avoid these problems. Hereby protecting your assets, the maintenance is a smart investment.

Energy cost savings

In a home, a poorly insulated window will cause the room to be colder therefore, increasing the heating costs. Now, imagine the impact of having multiple infiltrations at the scale of a building or business offices. By investing in the maintenance of your windows and doors, you are contributing to your energy cost savings by avoiding these infiltrations. You will be able to provide a cost effective and comfortable work environment for your staff.
Whether your intentions are to protect your building or profit from energy costs savings, the reasons are continual to prioritizing the maintenance of your windows and doors. For lasting results, you can rely on Basco Windows and Doors countless years of experience. Contact us today to learn about what our team can do for your business or association.
Receive a quote