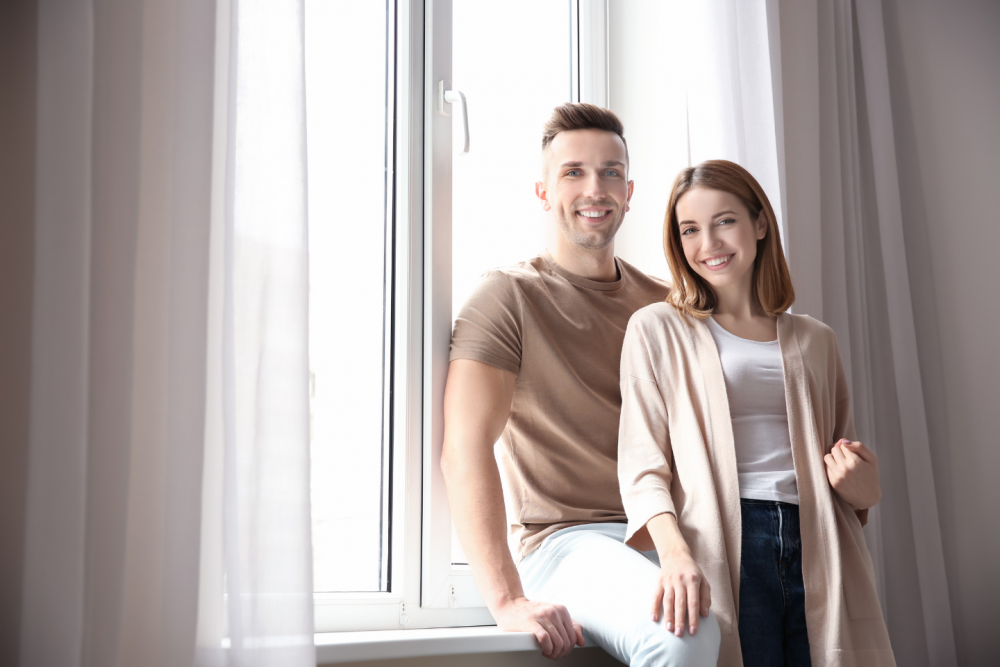 When our windows start to deteriorate, our first instinct is often to have them replaced. But window repair is a much simpler and more economical alternative.
The team of window reconditioning experts at Basco Montreal is the #1 reference in Quebec. With a simple assessment of your windows, we offer you better alternatives to the replacement of your windows.
Let's demystify window repair!
What is window repair?
If your windows are damaged, it is possible to simply make a few repairs or change some parts. Thanks to our team of experts and our high-end equipment, repairs are done simply and at a lower cost.
If you notice water infiltration or heat loss, whether it is a problem with weather stripping or caulking, window repair is your solution.
It is also interesting to know that any type of sealed unit can be changed. Indeed, this is our field of expertise at Basco Doors and Windows. The repair is done for sealed units with double or triple glazing. It is also made for wooden, aluminum or PVC frames.
Thanks to our large supplier network, we can even proceed to your thermal pane replacement with new ones. Even your window accessories can be repaired. You will therefore have a harmonious result every time!
In short, our Renew service brings your existing windows back to life by restoring their functionality and performance.
Myths vs. facts
Myth: A window has a lifespan of 20 years
Fact: A window can last 100 years if repairs are done. It is possible that after 20 years the window needs a little updating, but there is no need to replace it completely. Our experts will be able to advise you wisely in order to find the best option for you.
Myth: It is easier and faster to just change the windows
Fact: Window repair is a much simpler and faster alternative. In fact, window repair is less complex than window replacement.
In addition, at Basco, our Expert Team is available now! This means no delay for the work to be done! You ask and receive!
With the delivery times, you could wait several months before being able to change your windows. Summer will end and you will not have had the chance to enjoy a clear view of your outdoor landscapes. So, forget the endless delays. Fix them and get the desired result quickly!
Myth: Changing Windows Is Less Expensive
Fact: In reality, changing windows is much more expensive than repairing them! In fact, with the cost of the window and its installation costs, your bill can rise quickly. With window repair, you can enjoy significant savings of up to 50% of the cost assumed for a window replacement!
Also, you reduce your ecological footprint! When you install new windows, the old ones are sent directly to the landfill... Repairing your windows is therefore not only an economical alternative, but also an ecological one!
A very satisfied client!
A few weeks ago, a client contacted us for the replacement of his windows. His house, located in Montreal, had a large number of windows. These were very old and damaged (30+ years old). Like many, he thought that the only solution for clear and efficient windows was to replace them.
After calling several companies, he realized that the window replacement cost was very high, and the lead times, very long. The average quote submitted was $100,000. And to add to this huge bill, the work could only be done in 6 to 12 months, without guarantees…
Luckily, he contacted us! We immediately told him about our Renew service. After evaluation, his bill was around $30,000. This is 70% savings! The team did the work right away and their windows are now ready for the summer!
Windows like new, in a short time and at a lower cost. The client was very satisfied!
Ask for Basco Windows and Doors
Opt for window repair rather than complete replacement.
Benefit from our know-how. We proactively resolve issues to extend the life of your windows.
Don't wait and get your free quote!
Need additional advice?
Do not hesitate to contact our experts.