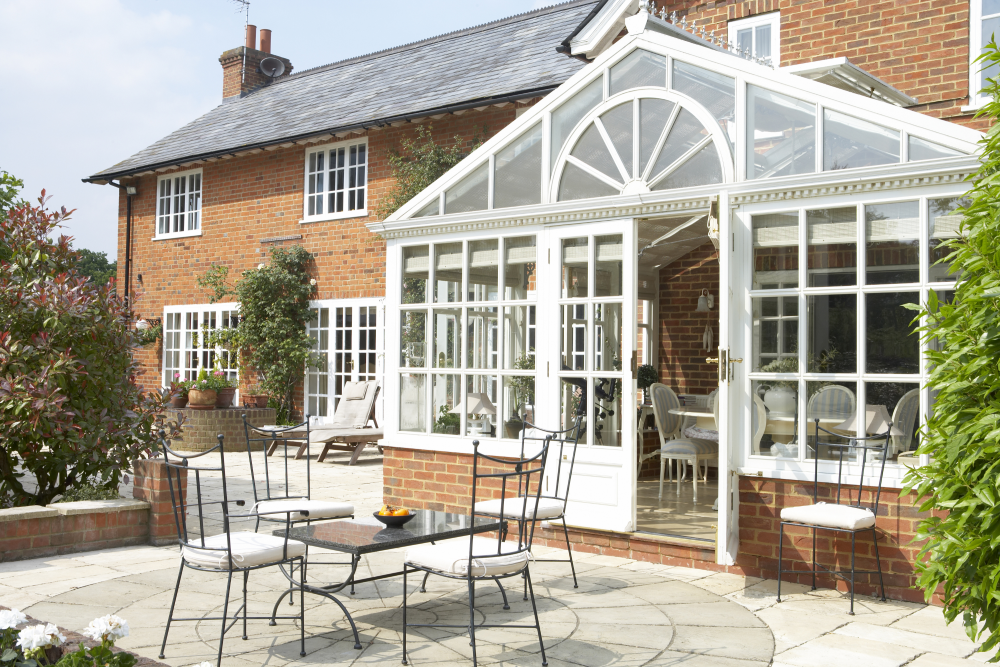 Maintaining a solarium is not rocket science. Whether you have a 3 or 4 season solarium, it represents a major investment. To make this investment profitable, it is essential to maintain it well!
The maintenance of a solarium can be summed up in several gestures.
• Replacement of weatherstripping, parts and mechanisms
• Caulking Replacement
• Replacement and defogging of thermal windows
Entrusting the maintenance of your solarium to experts means protecting your investment in the long term. This way avoids water infiltration and the creation of rot, which can lead to exorbitant costs.
Weatherstripping, Parts and Mechanisms Replacement
The weatherstripping, parts and mechanisms of your solarium work hard for you. They allow efficient use of your space, while protecting you from the weather and invaders.
Each of these components is replaceable and repairable! Nothing is more unpleasant than a door or window that squeaks when opened. To remedy this, change the damaged parts and mechanisms.
If there are drafts, your weatherstripping is probably the problem. This does not mean that the thermal windows are due for a change. By replacing your weatherstripping, you could regain the efficiency of your thermos windows!
Similarly, the simple fact of replacing your weatherstripping will save you a lot of energy loss and greatly improve your comfort.
Once in the evaluation process of your solarium, we can also measure the energy efficiency of your glasses and your solarium overall.
Caulking Replacement
The caulking of your solarium windows is largely responsible for your comfort. Canadian temperatures are very variable, we experience extremely hot and cold days! Caulking adds to the insulating power of your windows.
As it is in direct contact with the outside climate, it deteriorates quickly. A solarium caulking in poor condition can let air and water infiltrate. Water infiltration can cause very significant damage.
Indeed, humidity can cause gradual and invisible damage to your home. Quietly, the entry of water into your home can lead to the appearance of three types of damage:
• Mushrooms
• Mould
• Significant structural damage
The sealants used by Basco experts during our work are of high quality. Made of silicone, they are designed to resist mold and moisture. As they are waterproof and odourless, our sealants are unaffected by weather or temperature variations. They are unique in the market.
Replacement and Defogging of Thermal Windows
Whether your thermos glasses are double or triple, they bring a very high energy value to your solarium. Sometimes, even with a Low-E film, it is possible that your thermal windows lose their effectiveness…
Glass is an integral part of the structure of your solarium. Over time, shock, breakage or even loosening can occur and damage the thermos capacities.
When the thermal windows of your solarium lose their efficiency, it is common to see condensation appear.
Why are your solarium windows fogged up?
Over time, the absorbent material between the 2 panes of your thermos glasses ends up being saturated with humidity. This is an integral part of the aging process of your solarium. However, this saturation can lead to a loss of efficiency of your thermal windows, especially in terms of thermal insulation.
Before changing the windows, call on our defogging services.
Finally, it is also possible to replace the thermos windows. This procedure is done without completely changing the windows! It is therefore a quick and economical solution!
Basco Doors & Windows for the Maintenance of Your Solarium
Entrusting the maintenance of your solarium to Basco Portes et Fenêtres means choosing the expertise of the largest network of its kind in Quebec. For more than 15 years, at Basco, we have been deploying all our expertise to serve our customers. 
Entrust your solarium to the Basco Doors & Windows team. Get your free quote now!