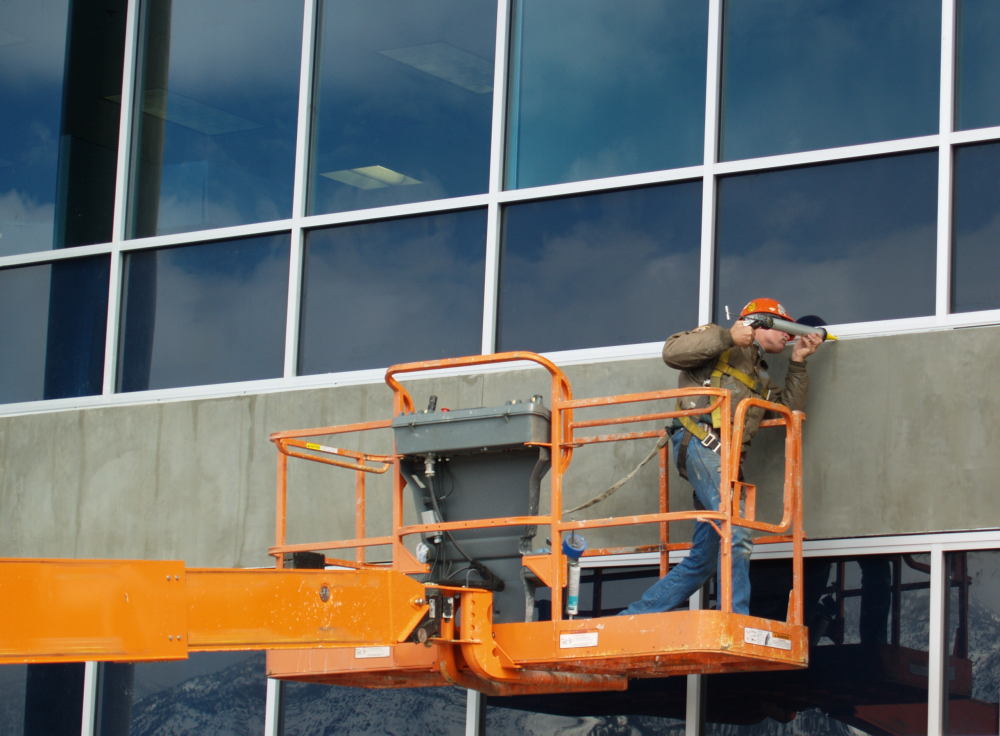 Do you need a commercial caulking service in Montreal? You are in the right place. Basco Doors and Windows specializes in caulking work, both commercial and residential. If you are a business owner, it is important to use the right services.
After all, quality caulking is an investment that can save you money in the long run!
Why is window caulking so important?
Window caulking is important because the seals are what allow your doors and windows to be well insulated. In addition to protecting you from bad weather and temperature variations, caulking protects you from water, air and insect infiltration!
Dried out, cracked or loose seals take away all the sealing capacity of your windows. Water infiltration can cause significant damage to your business or property.
• Mushrooms
• Mold
• Significant structural damage
Caulking work can help you remedy this situation. They allow you to maximize the performance and energy efficiency of your thermos windows and avoid unpleasant surprises. So, remember to have your seals checked regularly by a commercial and residential caulking expert.
What are the particularities of commercial caulking?
When the time comes to change the caulking of your doors and windows, it is important to call on services adapted to the type of building. Commercial caulking will not provide the same benefits as residential caulking.
When you own a building or commercial building, a large part of your income is invested in energy bills. Expenses that increase even more when there are many windows. Good caulking protects your investment.
Caulking work optimizes the thermal insulation of your property. The result ? A reduction in your energy bill. Caulking is therefore a medium and long-term investment that allows you to save money!
By calling on commercial caulking professionals, you are guaranteed to have the desired results. Our experts take into consideration the type of caulking material present, the surfaces that need to be caulked. Then, depending on the color and texture of the surfaces that need to be sealed, you will get a fair quote!
Then the caulking work will be carried out according to best practices. You will have a caulking adapted to your needs. The color will be selected with precision to match the surface as much as possible. Your spaces will have a modern finish that will give a clean appearance to the place.
For any commercial property (restaurant, spa, hotel, clinic, store, etc.), a professional commercial caulking service makes a real difference!
Basco Windows and Doors for quality commercial caulking
With Basco Windows and Doors, you will have the job done to perfection!
At Basco, we train our technicians so that their work meets the highest industry standards. This is how we can guarantee that our caulking is expertly executed. 
Here's what you can expect during our visit:
• Our technicians remove old seals from your doors and windows.
• They install your new sealants with care.
• They clean up their space, leaving no trace of their passage, other than your brand new gaskets.
The sealants used by Basco experts during our work are of high quality. Made of silicone, they are designed to resist mold and moisture. As they are waterproof and odorless, our sealants are unaffected by weather or temperature variations. They are unique in the market.
The window and door repair and reconditioning experts in the Basco network can perform all kinds of caulking jobs. From the insulation of a solarium to the restoration of the seals of the door of a business, count on us.
Moreover, you can take advantage of the visit of one of our technicians for the refurbishment of your seals in order to request an evaluation of your weatherstripping. Depending on their condition, it may indeed be advisable to replace your old weatherstripping with new ones.