L'équipe Basco Les Moulins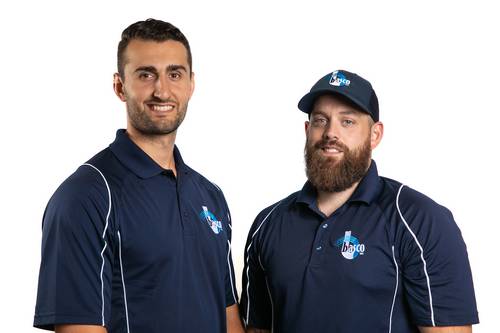 Basco Les Moulins
Basco Les Moulins is the #1 for Window Defogging Services, Thermos Pane Replacement, Window Repair Services and Caulking Services!
Learn more about our services for Basco Les Moulins Area:
Also serving the MRC Thérèse-De-Blainville, the l'Assomption county and the greater Lanaudière region sectors, owners Maxime St- Pierre and Francis Boucher have acquired over the years, an excellent reputation and a solid experience when it comes to offering services for repairing and restoring windows and doors. Renowned for their professionalism, reliability and desire to innovate, this entrepreneurial duo has met its customers' highest expectations. Supported by a motivated team, Maxime and Francis are proud to offer cost-efficient solutions to their customers, while optimizing their doors and windows' durability and performance.
+ 2000 satisfied customers
+ 500 windows defog
RBQ licence: 5748-7282-01
OPC: 122117
APCHQ: 917739-04
Thermos
replacement
Demisting
Parts
and mechanisms
Caulking
Reconditioning
of all types of windows
Contact information
101-449 Rue Fernand Poitras

Terrebonne (QC) J6Y 1Y5

Canada
Opening hours
Monday to Friday : 8h00 a.m. - 5h00 p.m.
Samedi : Closed
Dimanche : Closed
We contracted with Basco to restore our wood windows. We got the best value available on the market. They were more than helpful and a friendly team, with unparalleled expertise. One of our best experiences, if not the best ever, with a contractor !
- Caroline Poisson
Very professional and well organised. They changed six of our Windows with low-e Argon, and since then, the windows are crystal clear, no matter the season. I highly recommend this company
- Daniel Horlescu
Excellent service! Fast, courteous and professional. The technician clearly explains the problems and what he will do to solve them. Thank you!
- Roger Crête